Stephen Twigg visit
'Come Dine with us in our new
Mobile Classroom'
Sam O'Hanlon, Taighlor Rogerson, Stephanie McGowan and Zack Walkden put their culinary skills to good use (with a little help from Mrs Owens) and cooked a three course meal for Stephen Twigg MP and guests.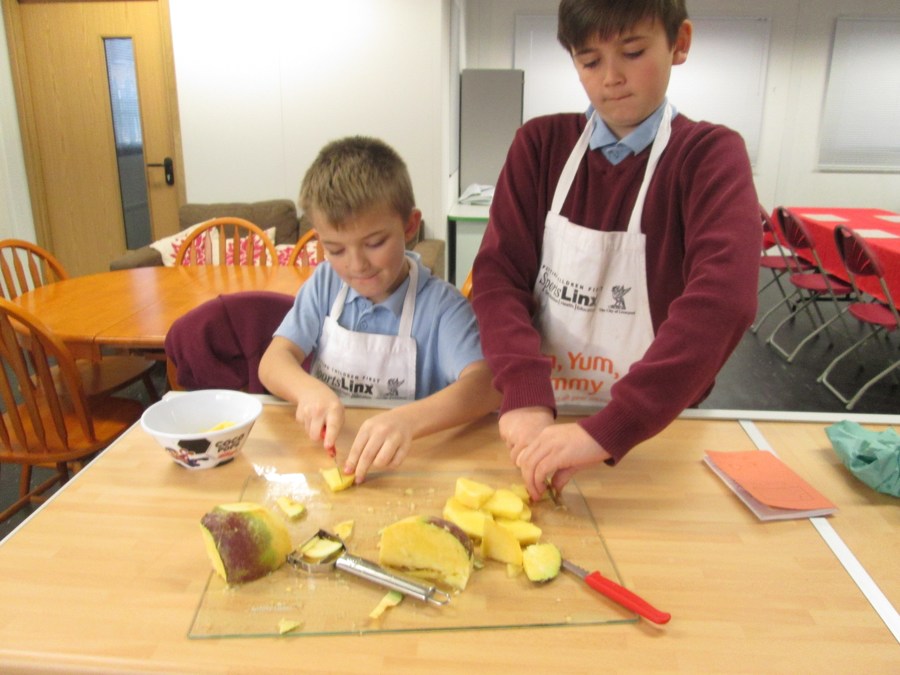 MENU
Starter
Vegetable Soup
Main
Cheese and onion flan with salad
Sweet
Lemon Sponge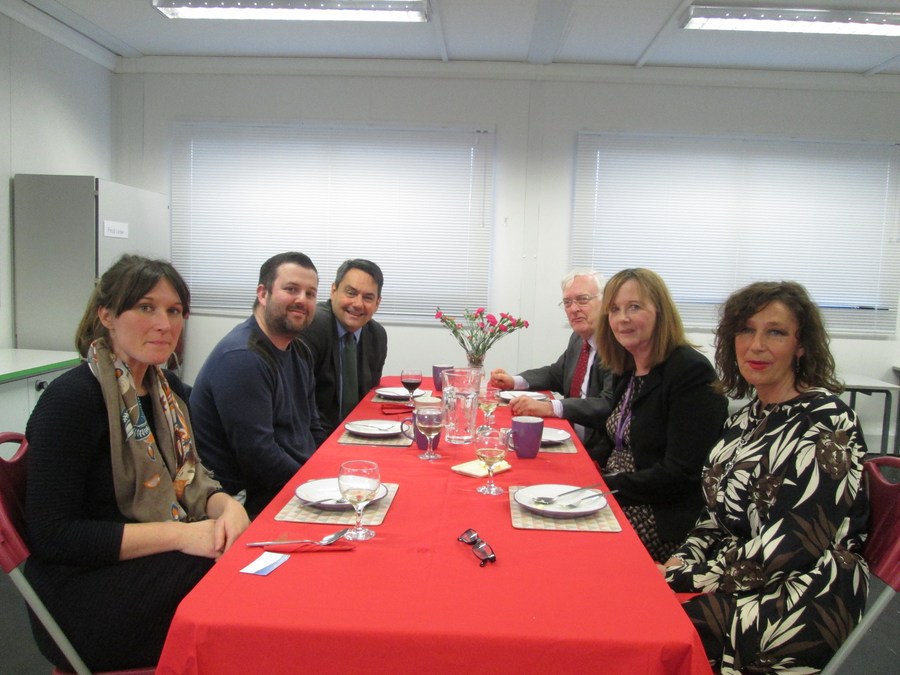 Sam and Zack prepared the vegetables for the soup. Guests eagerly waiting for their lunch
Watch those fingers boys!!!!
Hold tight to that bowl Steph!! now that Sam has got the hang of the mixer he'll be away!!!!!!!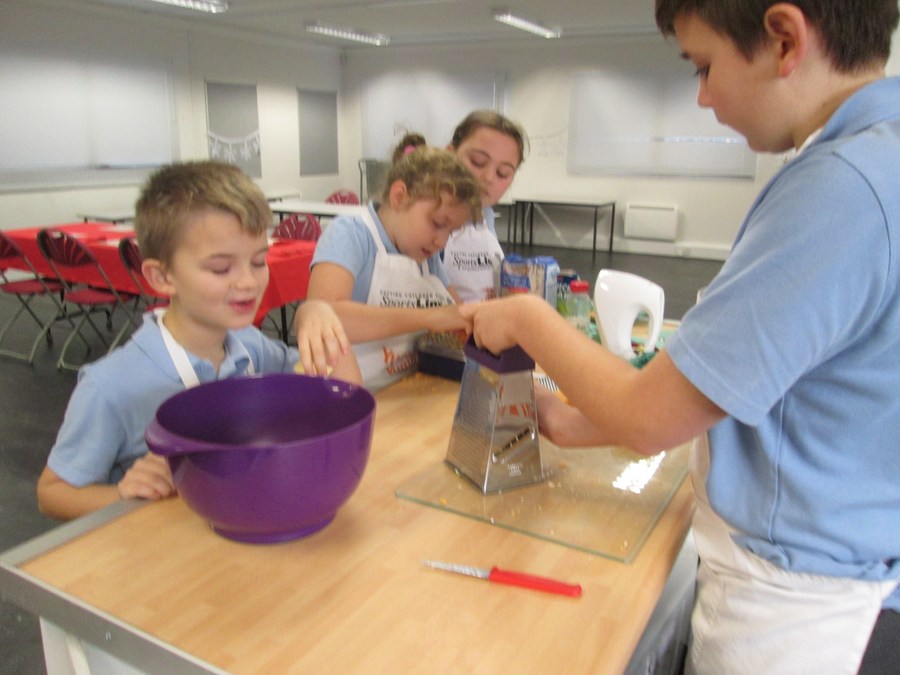 'Grate the cheese and chop up the onions for the flan'.
Just time to set the table before the guests arrive.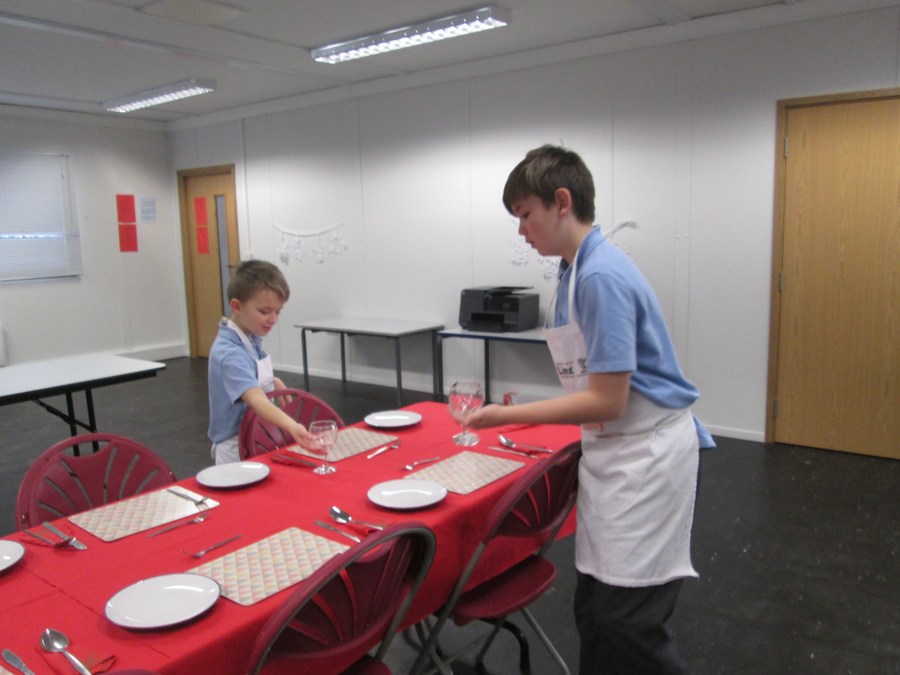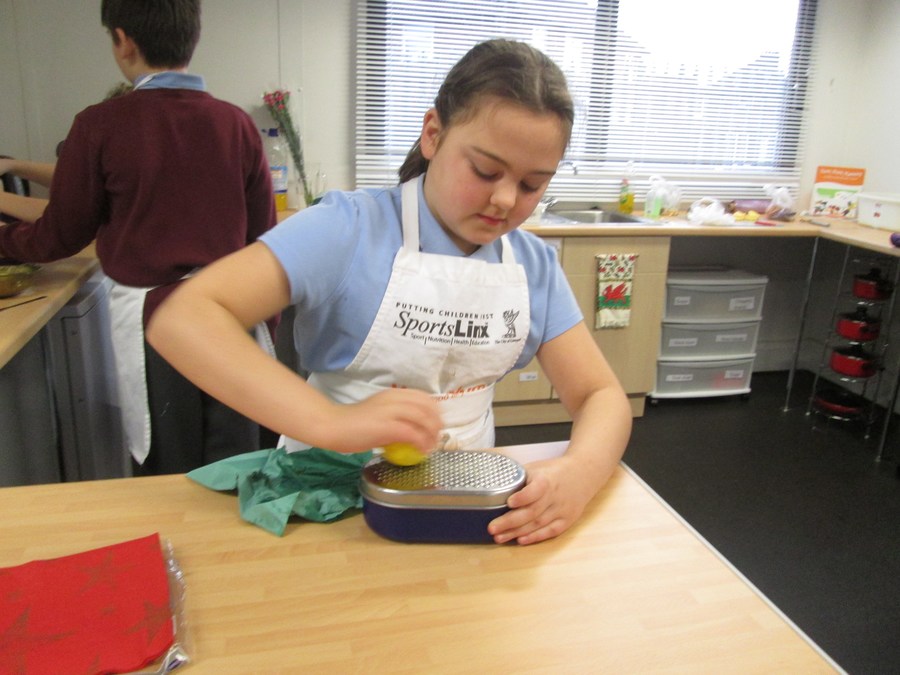 Taighlor grates the lemon to add the flavour to the cake.
Time to make the flan....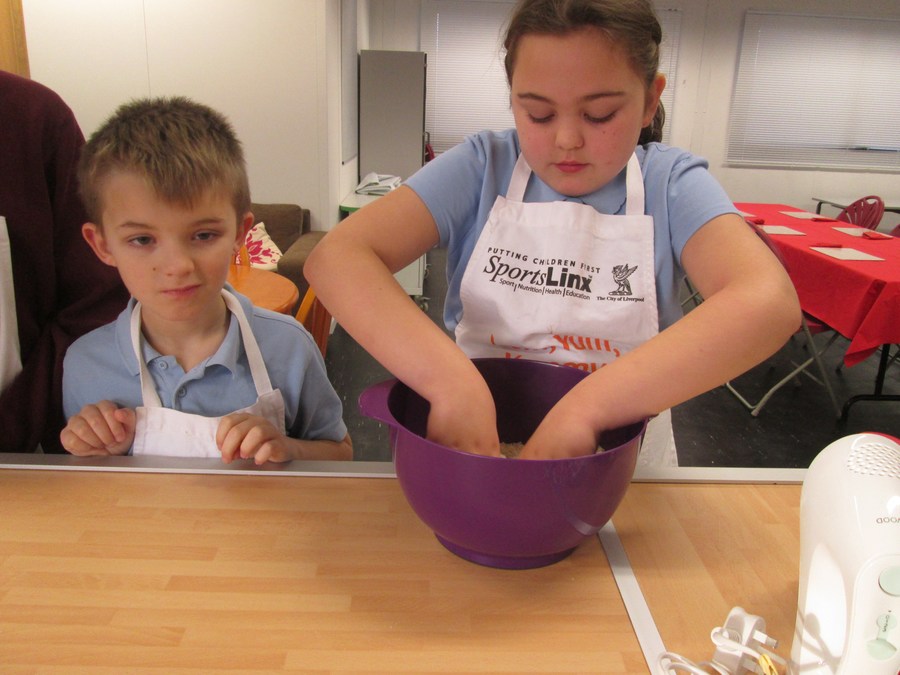 Taighlor uses the 'rubbing in' method to make the pastry..but Zack didn't look very impressed with it.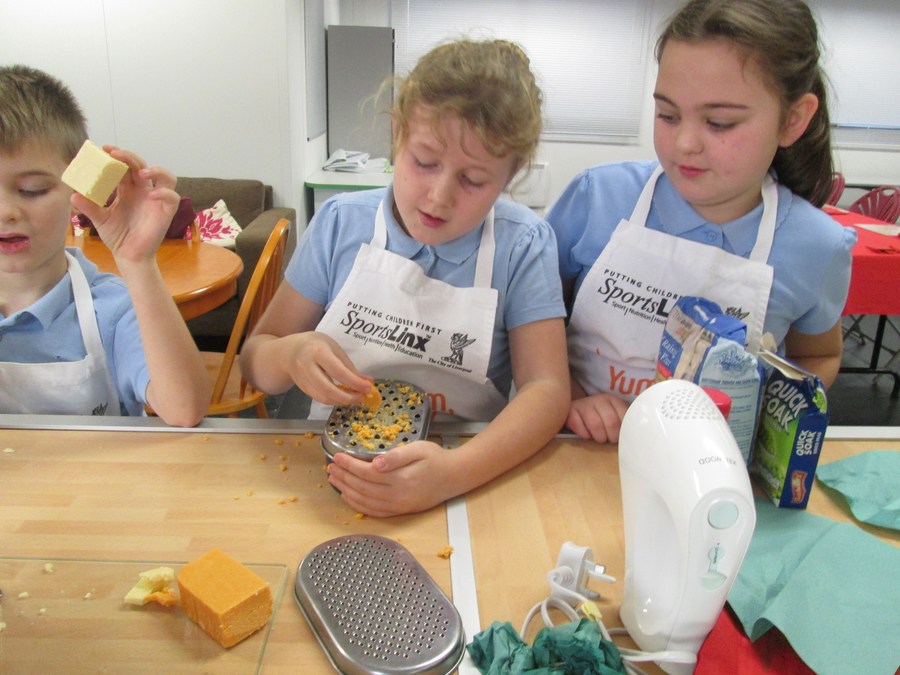 Careful while you fry the onions Taighlor!!!!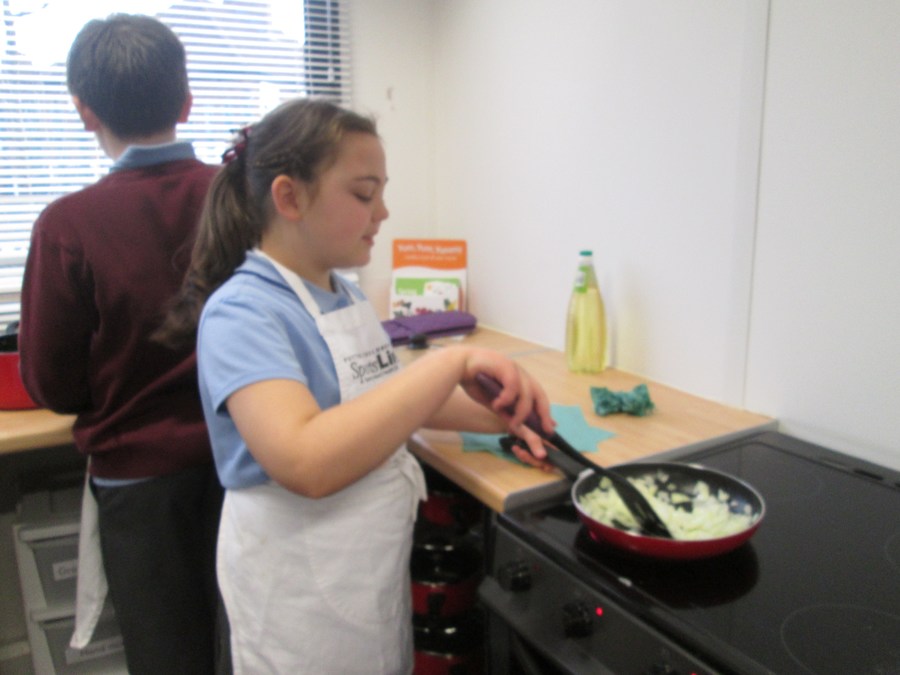 The table looks as good as Downton Abbey!!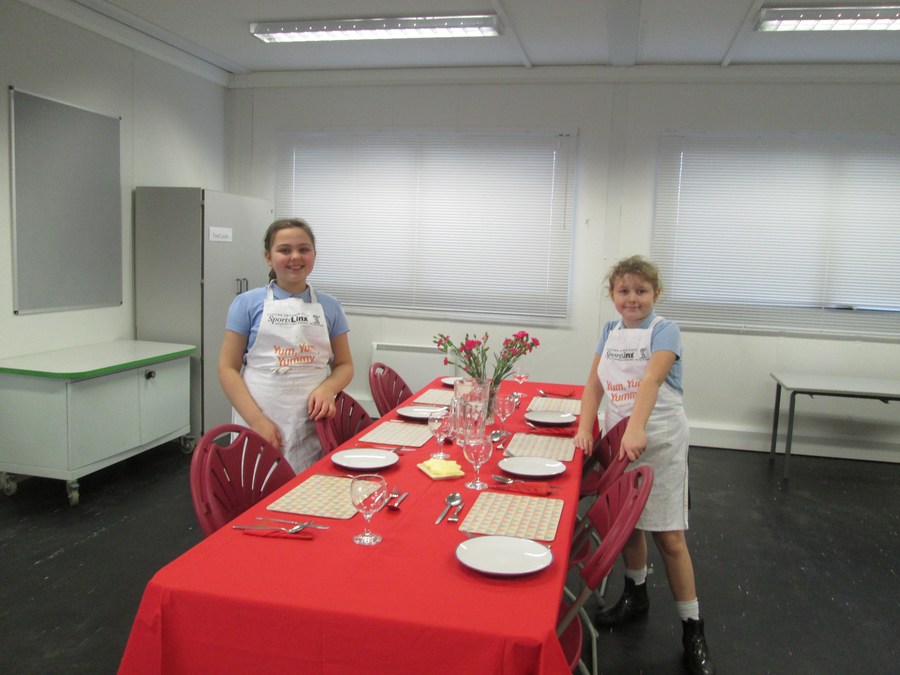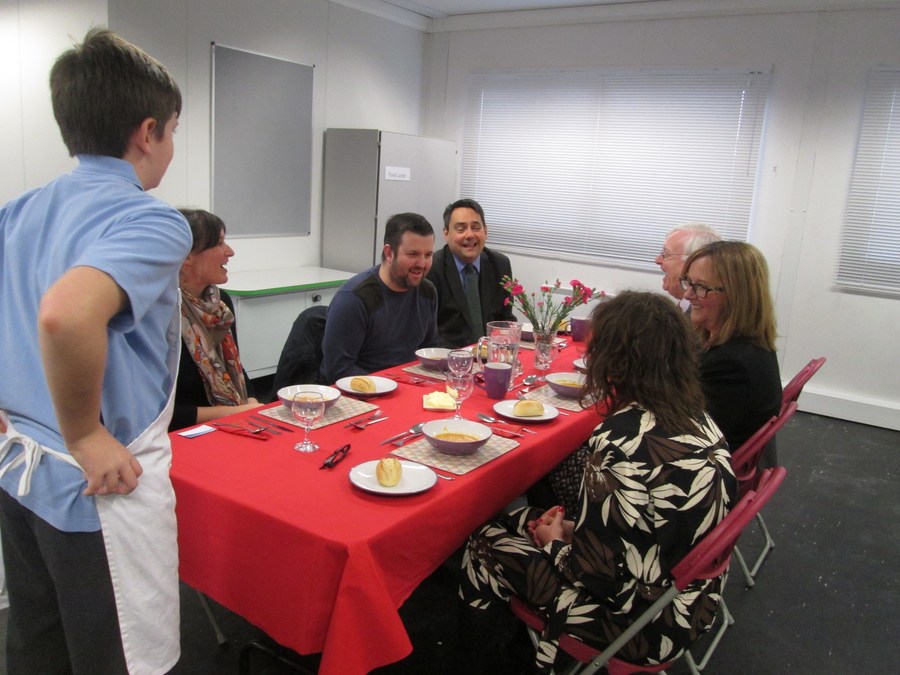 When all the fun was over it was time to do the dishes.....Poor Zack drew the short straw!!!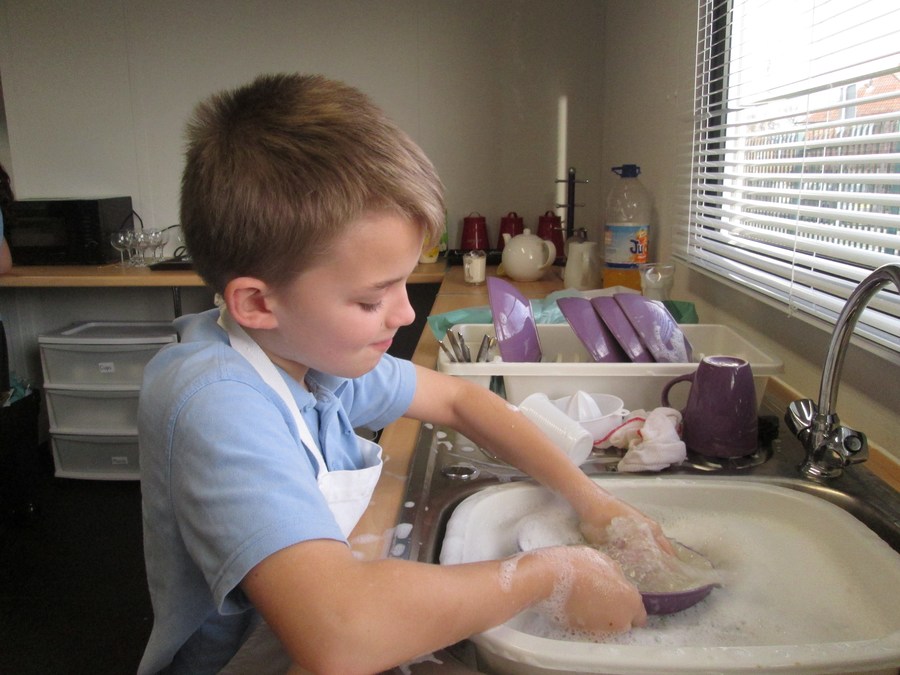 First course is on the way...Hope everyone likes it!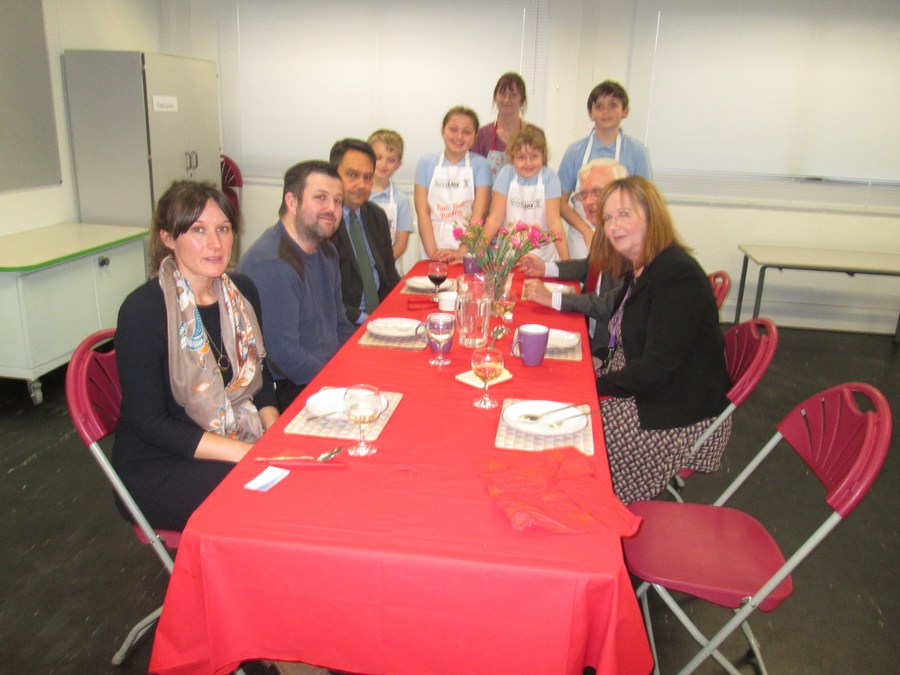 We think everyone enjoyed themselves and there were smiles all round...:-)